click below to link:
Therapeutic Massage Helps With... Chronic Pain, Headaches, Lower Back Pain, Upper Back, Neck Pain, Fibromyalgia, Stress & Tension Relief, Migraines, TMJ, Relaxation & Calmness, Depression, Circulation, Accident Rehabilitation, Post-Op Rehab, High Blood Pressure, Range of Motion, Immune System, Insomnia, Sports Injury, Poor Posture, Allergies, Anxiety, Carpal Tunnel Syndrome, Joint Injury, Autism,
Elderly/Geriatric People, Homebound, Pediatric Clients, Sciatica, Oncology Patients, Stretching for Flexibility.
Massage Benefits Section


Natural Products for Personal Care, the Home, and More - Mountainside-Diversified.Com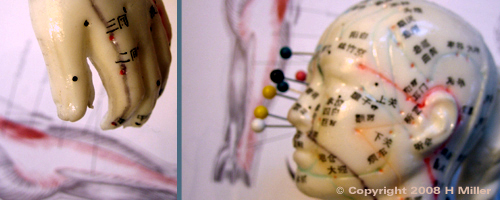 Massage Abstracts / Studies
Index of Scientific Studies proving the efficacy
and effectiveness of Therapeutic Massage
as a healing modality.
Massage Debunkers Debunked!
Some skeptics attempt to debunk
Massage Therapy as a effective treatment.
Here such arguments are addressed.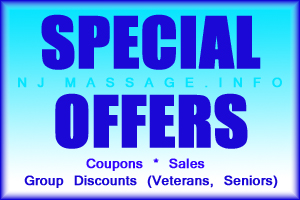 Massage In Jersey City
Mobile Massage in Jersey City
Mobile Massage in Jersey City, at your home, office, party venue, or other location, is available from Mountainside On-Site Massage Therapy. We travel to where you are, saving you the time and hassle of commuting to and form the spa. And, we even provide in-office sessions, as well as Massage For The WorkForce.TM. We bring all our equipment to your location; all you need to do is provide a small space for us to set up.
While it is true that there are many Massage Spas in Jersey City, we provide a level of service that is world-class. We truly focus on a client's individual requirements, and do not provide a standard 'rote' session, same for one and all. And, because we travel to you, you save time, gas, and stress. After a relaxing massage, who wants to deal with driving? Even for a few blocks? Most of our clients enjoy the fact that they can shower in their own bathroom afterwards, as driving home covered in massage oil has to be one of the worst feelings. (We also offer oilless massage, as well as 100% Ornagic creams that do not leave an oily residue.)
Jersey city is the home to a large industrial base, as well as shipping and terminal facilities. We travel to your work site, and can provide Therapeutic Massage for the entire staff. Many corporate offices are also located here. Jersey City has also experienced a renaissance in the last fifteen years, as luxury apartment buildings replace old warehouses, rail yards, and factories. A historic city of expansive proportions, we have been doing at-home massage in Jersey City since we began over ten years ago.
Oddly, many people haven't been to Jersey City except to pass through, and have no idea just how expansive it is, in terms of land area. Over the years, we've had many massage sessions in Jersey City, so we've seen firsthand how large the city actually is, from Greenville all the way to Journal Square. Mobile Massage in Jersey City is available seven days a week, from 8 AM to 11 PM.
Please check out the links at left for more information about the specific Mobile Massage services that we offer.
Please click on the '@ Contact Us' button at bottom-left to access our inquiry form, or use the button at the top of this page. Feel free to also call us at 877 480 8038 for more information or to book an appointment.
Cash, PayPal, CashApp, GooglePay, Credit Cards, and Gift Certificates accepted. Insurance plans accepted: County / Municipal Health Care Plans (NJ), Independent Health Flex Fit, Preferred Care, No-Fault with Authorization
Note: We offer *strictly* therapeutic massage therapy. We do *NOT* offer as€nsual u'massage', in any form.